Instructions for competitors using Touch-Free punching in Ski-O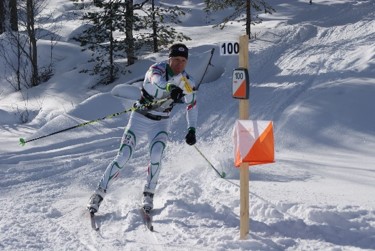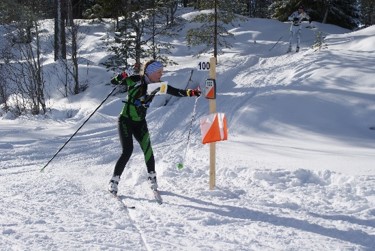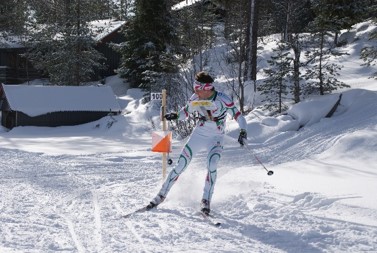 emiTag
When using emiTags during the competition, strap the tag around the wrist and fasten it with safety pins.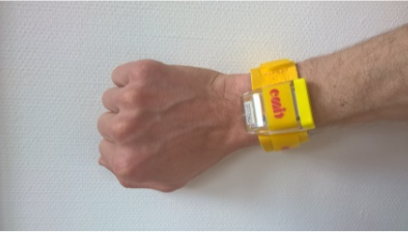 In speed the punching is performed by holding the emiTag 0-50 cm from the control for a short moment. The LED light in the emiTag will start flashing, and keeps flashing for 5 seconds after the punch.
NOTE! It is important to see this flashing, since this is the only feedback telling you that the punch is performed correctly!
When using personal emiTag on WRE races, there should always be a possibilty to test the emiTag before starting. emiTag with a number lower than 4 053 005 must be replaced before winterseason 2023/24. For more information New emiTag | Emit
Example video on how to punch effectivly
Click on the below videos to see an example on how to punch effectivly, remember to look for the blink!
Controls (Touch-Free PRO)
The controls are of the type Touch-Free PRO.
Punching range when standing still is 65cm. The range is reduced when punching in high speed.
The Touch-Free PRO control unit will be clearly visible and fastened on a stick.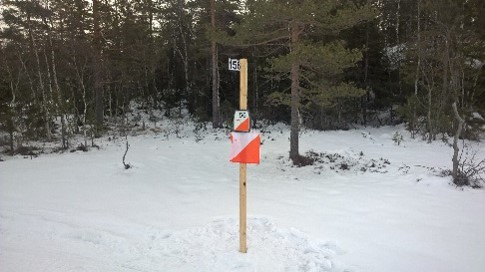 On WSOC and WC event there should be control units on both side of the track.
Do NOT touch the control unit when punching
START
Touch-Free Start PRO. Hold your emiTag up to the starting unit to "zero/clear" the emiTag 2 minutes before the start.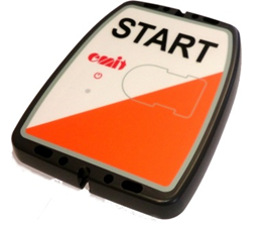 FINISH
Finish times are measured with help of loops in the ground so that you can pass the finish line at full speed.

The readout/punch control is done after the finish line.